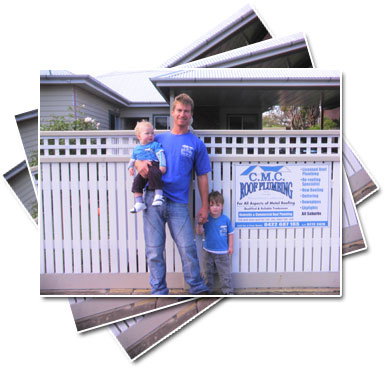 C.M.C Roof Plumbing specialise in the supply and installation of all areas of metal roofing, existing/new roofing. Our company was established in 1999 and I have over 20 years of experience in the industry of domestic, architectural and commercial roofing.
Attention to detail is one of C.M.C Roof Plumbing's trademarks together with a cost effective and efficient service. It is here that we must highlight that C.M.C Roof Plumbing does not compromise on workmanship and materials and our team of tradesman ensures 100% to each job. C.M.C Roof Plumbing uses only B.H.P Bluescope Australian Steel on all roofing projects.
C.M.C Roof Plumbing holds all relevant insurances and works inline with the Australian Standards of Occupational Health and Safety Regulations and WorkSafe Victoria.
All job requirements are carefully planned to meet each clients needs and are supervised at all times by licensed roof plumbers. Please take note that all of C.M.C Roof Plumbing's employees are on wages – we do not use Subcontractors on our jobs.
Head Office is based in Cheltenham, Victoria.
I invite you to browse through our website and welcome the response to quote future works.
You won't be disappointed!
Chris McCormack
Director